Ultimate Horse Barns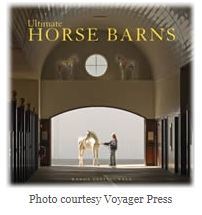 The Chesapeake Dressage Institute was recently featured in the Ultimate Horse Barns book by Randy Leffingwell. The volume is a photographic journey through America's most prestigious farms and CDI was thrilled to be included.
Leffingwell: " The love of horses often finds its expression in the horse barn–in the grandeur of the architecture, the extravagance of the detail, and the extent of the comforts that owners lavish on their favorite creatures. The masterpieces of equine architecture featured in this book attest to that devotion."
From Voyager Press, copyright Randy Leffingwell. ISBN 0760324417. Available at www.booksamillion.com.